Let us capture those special, intimate moments in the life of you and your baby. We have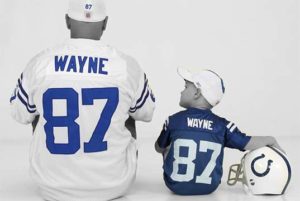 private, quiet settings available where you and your baby can relax and enjoy the warmth of the moment; moments that will not be quickly forgotten.
As the children get older, get lost in the playfulness of being a child as we photograph those times of such innocence. You can't hang on to memories in every detail because every new day, every new experience, creates new memories. But you won't have to cling to those moments in your mind's eye.
You will have them right there with you whether you choose beautifulwall portraits to decorate your home, or one of our beautiful albums or luxurious art books, you will always have those special moments in your life.
We have photographers on staff that specialize in maternity, newborn, and children's portaiture to be that the images we capture will create memories that will last last a lifetime.
Our "Grow With Me" program sets up scheduled times newborn to 7 years to be sure you don't miss a thing.
We strive to create memories to cherish. love, laugh and live by. We do not take pictures, we capture emotion. We love what we do, what we create and how we work!
Pregnancy is such an amazing time. It's an incredible feeling to know that a new life stirring within you. Do you enjoy those fluttering sensations like a butterfly's wings caressing the inside of you womb? Or the energetic kicks from the future football player? Pregnancy is such an awesome experience unrivaled by any other.
Maternity portraits range from artistic to traditional, with mothers wearing sophisticated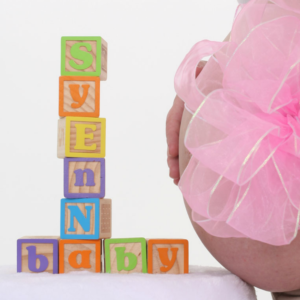 cloths that accentuate the pregnant belly and/or nothing at all. During the pre-session consultation we will discuss with you your sense of style, level of comfort, and the types of images you envision. Nude images are beautiful artistic photographic representations focusing on the woman's form and her pregnant belly. More conservative images focus on the woman usually from the belly up and including some full body images.
Unless you have decided to do a birth progression collage, a pregnant woman should consider taking maternity photos as far along in her pregnancy as possible, but not too close to delivery that you are uncomfortable. If you do this later in the pregnancy, you will be better able to show off your stomach in the clothing that you wear. The third trimester tends to be the best time to schedule a maternity photo shoot. The belly is extremely visible at this point, and the photographer can capture the fullness of the stomach. We recommend between 34-36 weeks. If you wait too long to be photographed you might actually be too uncomfortable to enjoy the experience.
Clothing
Clothing for maternity photo shoots should be tight-fitting around the belly. Loose and baggy shirts and pants will only hide the pregnant stomach. Stretch pants and pants that have low waistlines won't bunch up as the woman is posing or sitting, and are a good idea to wear during a shoot. In addition, tight-fitting tank tops and maternity tops that have thin fabrics that cling to the body are also good choices for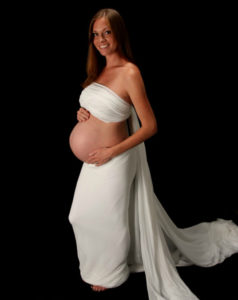 maternity portraits.
Keep clothing selections for maternity portraits simple. Stripes and busy patterns can hide the stomach or detract attention away from it. Instead, stick with solid colors. In general, black and white clothing tends to work best. In fact, something as simple as a husband's button down shirt works well. Black and white lingerie can also be used for more artistic shoots.  The function of maternity portraiture is to capture the essence and beauty of the pregnancy. Crop tops, half tops and belly shirts also accentuate the belly. Pregnant women should avoid bright colors like pink and yellow.
Instead, we recommend that moms-to-be wear black yoga pants, jeans or cardigans that button down at the front. V-neck shirts, square neck tops and long-sleeved tops also tend to be the most figure-flattering for pregnant women. for pregnant women who want to include their other children in their shoots, they may wear a more playful style of clothing. White tanks tops accentuate the stomach and have thin fabrics. casual fitted khaki pants are a good wardrobe choice for these types of shoots.
Maternity portrait sessions are also for the dad-to-be as well. Beautiful, intimate images are created when mom and dad are together posed in tender and affectionate embraces. These tender images celebrate both the woman's pregnant form together with the strength of the male body. The images created are priceless!
Newborn Babies
Newborns are tender and still curled from the womb. Precious new life spends most of the time sleeping so we photograph our newborns sleeping mostly. Although they can't visually focus they will direct their attention to the soothing talk of mom. We suggest photographing the newborn at about two weeks.
Babblers 3-5 months
Babies are starting to get chubby. We start to see their personality and awareness emerging. More smiles and expressions, sometimes even giggles! starting to sit up and becoming more active. They are very curious.
Crawlers 6-8 months
Watch out! These guys are starting to explore and they can't be stopped! Personality is starting to abound! They are starting to become focused at tasks and play and will let you know exactly how they feel! Mom is going to need more energy!
Waddlers 9-12-15 months
They're up! they're down! They stand and fall. Sometimes walking, but still a lot of stumbling, but they won't be discouraged!! They will press on to the victory! They will eat cake!! Mom is really going to need a lot more energy!!
Fall
Halloween
Thanksgiving
Christmas
Valentine's Day
Spring
Easter
Mothers Day
Fathers Day
Fourth of July
Generations
& More